About Me!
​My name is Sara, a 24 years old student in Bilkent University. The fact that this number is increasing each year scares me, but each year I discover some crazy stuff about myself and who I am supposed to be in the near future as I'll be graduating soon! :) Even though my department is Computer Technology and Information Systems, but my dream job is on the opposite side. My dream since I was a 10 years old girl is to have my own fashion brand.
I hope I'll achieve my dream one day :)
Powered by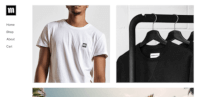 Create your own unique website with customizable templates.